Pure, Potent Yummy CBD Oil Tinctures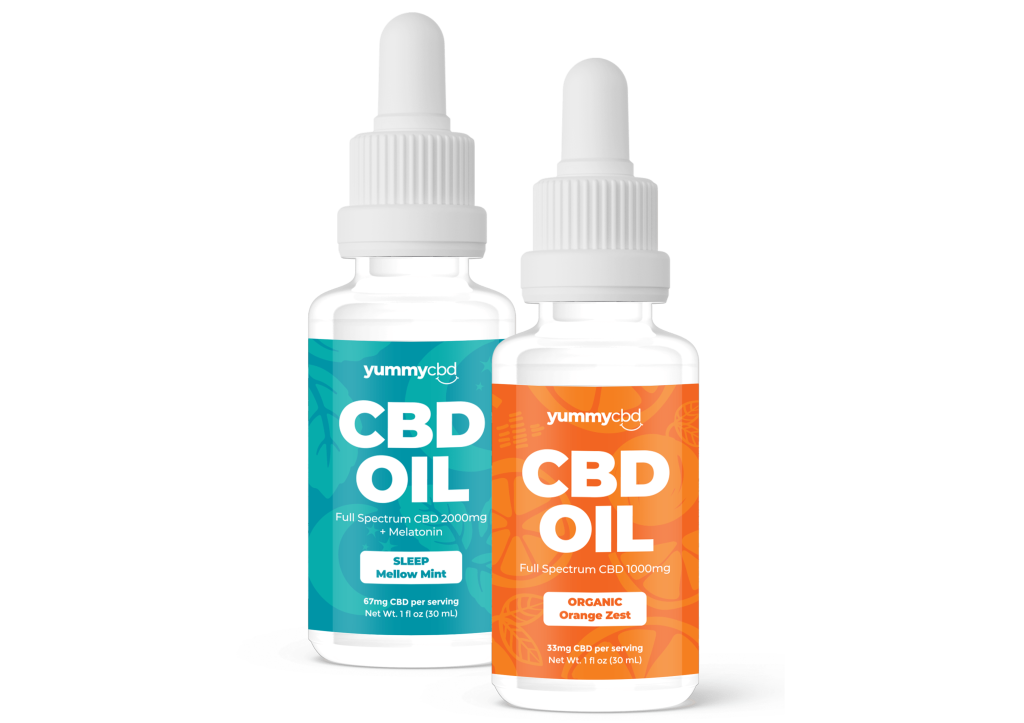 Experience exceptional quality and flavor with Yummy CBD backed by our 30-day 100% Money Back Guarantee! To create a CBD oil that tastes as good as it is healthy, we combine organically grown hemp and the yummiest natural flavoring. All Yummy CBD oil tinctures contain 30 servings of our high-quality Full Spectrum CBD formula made from organic hemp extract and organic MCT coconut oil. CBD oil delivers the fastest effect and allow for the greatest flexibility for dosing, so you maximize your benefits.
Get free, fast shipping straight to your door! Yummy CBD products are fully compliant and can be shipped to all 50 states.
For a difference that you can taste and feel, we source the finest botanicals from organic U.S. farmers and craft our CBD-rich products using clean, environmentally friendly methods in small batches. Every batch we produce is lab-tested to certify for purity and potency, so you can be confident with what you're putting into your body. Click here to view the Certificates of Analysis (CoA) for our products.
Benefits of CBD Oil Tinctures
CBD oils have have some specific benefits that some people prefer in comparison to other CBD products.
First, speed of effect: CBD oils work faster than other CBD products because they have higher bioavailability, which is the rate and extent to which the body absorbs it. The oil absorbs into your system more rapidly than something that needs to be broken down by the body first. CBD works fastest when taken sublingually (under the tongue). Typically, the effects of CBD are felt more quickly when taken sublingually and in a more pronounced way than when just ingested (such as when CBD oil is mixed with food or drink or when consuming a CBD gummy). Also, taking CBD orally works quicker than when applying it to the skin (for example, when using a CBD-infused lotion or muscle rub).
Second, control of dose: CBD oil allows for greater flexibility and control of serving size, so you can adjust the amount you take to be what works best for you. It is easy to measure out the exact dose you want using the bottle's included dropper. This also makes it easier to experiment with different levels of CBD oil to find your sweet spot. All Yummy CBD oil tincture bottles come with a dropper that has 1 mg measurement marks on it for precise measuring. Before experimenting with dosage, be sure to follow the directions on the bottle first. And, before immediately going back for more, wait at least an hour or two to gauge how it affects you. However, if you don't want to do any measuring, you may prefer our Yummy CBD Gummies since each piece is pre-measured.
Or if you are looking for something to rub into your skin for topical benefits, we recommend our Yummy CBD Muscle Rub. We have several great options for taking CBD, so you can find which method is right for your needs
For best results, take CBD oil daily. Results will vary. Yummy CBD makes no medical claims for any CBD products. According to the FDA, these products are regulated as dietary supplements and are not intended to diagnose, treat, cure, or prevent any disease.